When discussing F&B offerings in Kazakhstan, it is often the national dish of boiled horse meat, beshbarmak, and the tangy fermented mare's milk, kumis, that comes to mind. But the country's food scene is so diverse and has so much to offer. Check out our list to find out more about the F&B offerings that are famous in Kazakhstan.
Wild apples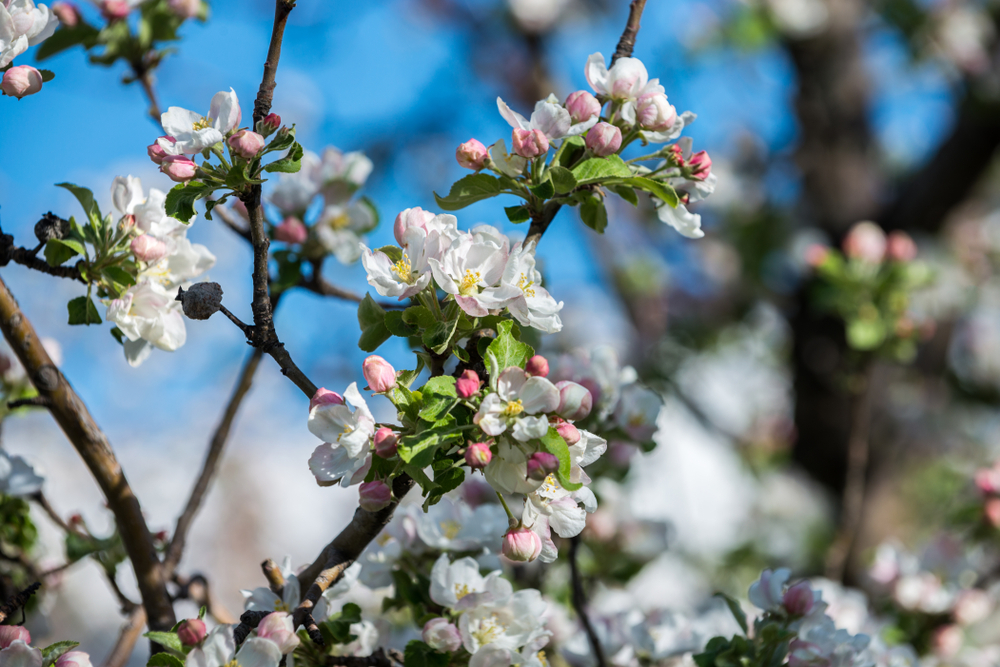 Do you know that Almaty's former name, Alma-Ata, means the Father of Apples? This is because the Malus sieversii, which is also the ancestor of the domestic apple, once grew wild in Kazakhstan's Tian Shan mountains.
Today, most of the apples you find in Kazakhstan are domesticated, as up to 80 per cent of the wild apple forests were destroyed for their wood during the Soviet era. The last of the wild apple forests in Kazakhstan grow safely in reserves. But the country's forests still remain a treasure trove for researchers in search of wild species – some with hints of honey, berries or even sweet wines – that can help build up a gene bank and breed hardier, tastier apples.
One example of a hybrid is the Aport apple, a famous cultivated variety in Almaty which is a cross between the Malus sieversii – a wild apple touted as a key ancestor of all cultivated apples in the world – and a Russian variety. It has a delicate aroma and the large fruit can weigh up to 1kg each.
Pure honey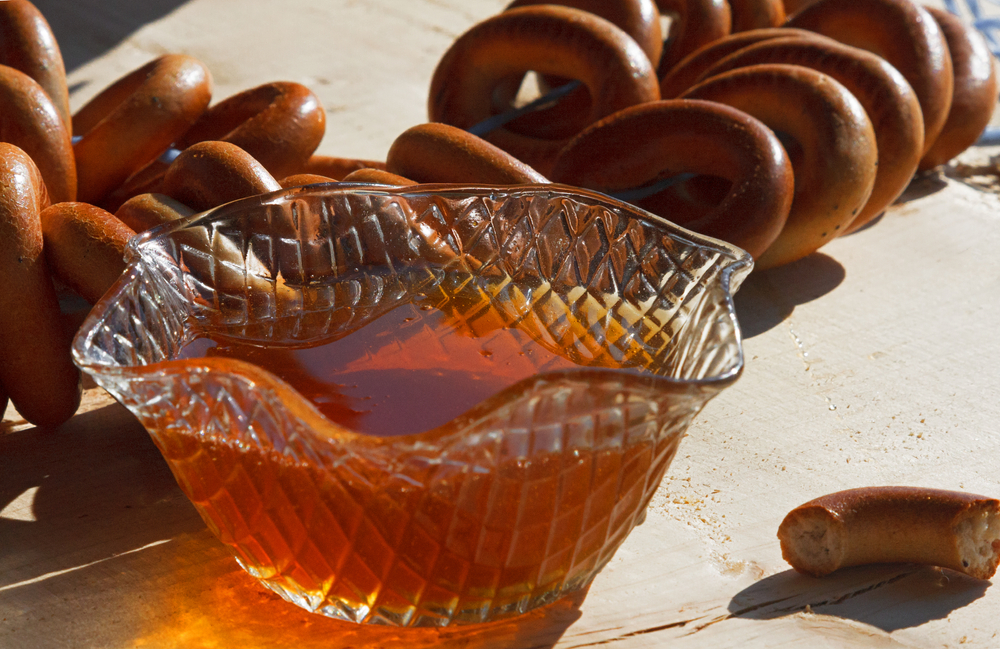 Kazakhstan's honey, produced only with wild plants, is rich in vitamins, enzymes and antioxidants. No wonder the demand for its honey has been growing, especially in the Chinese market. In 2017, 50 tonnes of Kazakh honey were exported to China.
Kazakhstan's honey production is centred mostly in the remote east among small, private enterprises. In particular, honey from the Altai mountain region is popular for its smooth, creamy texture. Of course, the health benefits of honey help sweeten the deal: The golden nectar is said to boost immunity, improve digestion and reduce the effects of ageing.
Premium caviar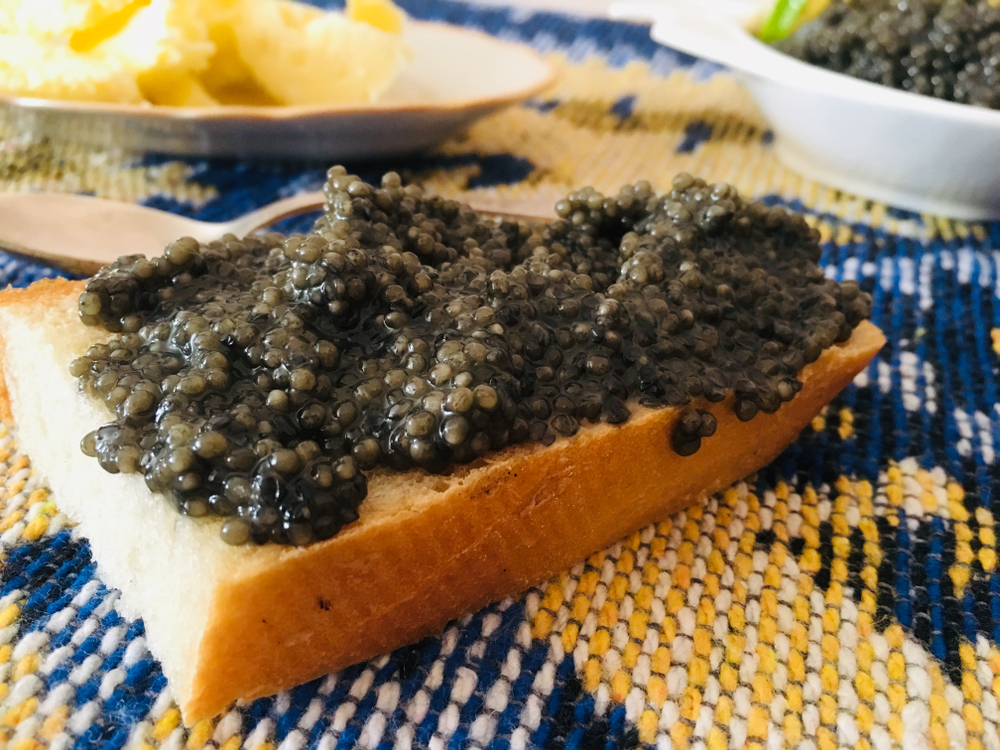 Do you know that the priciest caviar comes from the sturgeon in the Caspian Sea? For years, Kazakhstan, Iran and Russia, three of the five nations that border the waters, reigned as the world's biggest caviar producers. However, overfishing has nearly decimated the sturgeon population, prompting Kazakhstan to ban sturgeon fishing in the Caspian Sea in 2011.
Visitors can still have a taste of the delicacy though. To ensure sustainability, sturgeon farms have sprung up near Aktau, a city on Caspian's eastern shore. Caviar bought here costs about $70 per 100g, less than half the price overseas, and even comes with a certificate of authentication.
Craft beer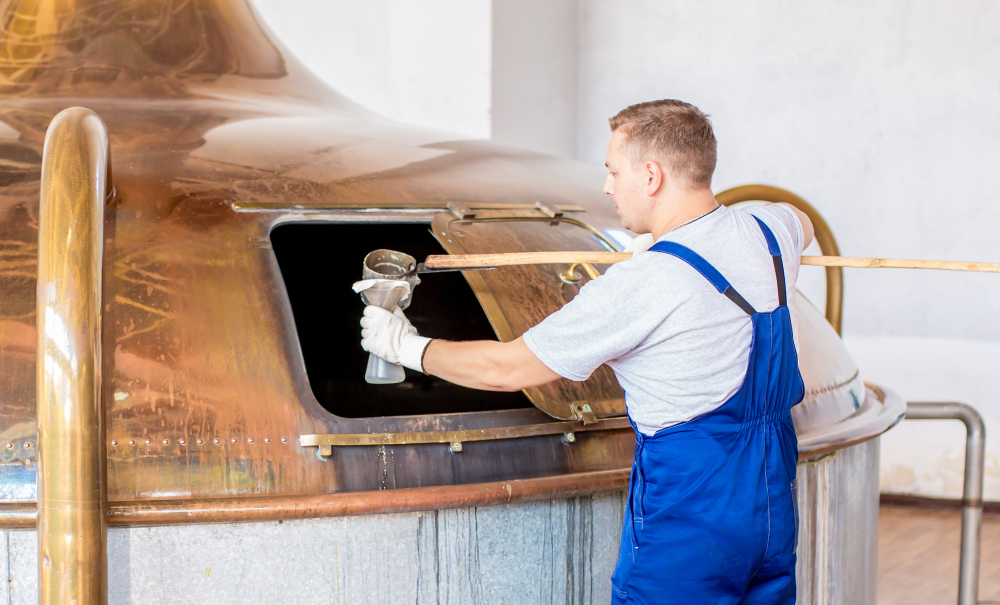 Craft beer in Kazakhstan is fast gaining fans – both locals and foreigners – especially in its capital, Nur-Sultan. Many places now brew their own beer on site, each with its own distinct taste and flavour.
Pivnitsa, a bar in Nur-Sultan, for instance, serves two types of beers which are free of preservatives. The light beer is similar to the Belgian Hoegaarden but a tad sweeter and milder. The dark beer is slightly bitter but tastes no less pleasant.
Microbrewery chain Line Brew is often lauded for producing some of the country's best beer on tap, thanks to top-grade ingredients such as German malts and Belgian brewing yeast cultures.