What can't you miss if you have only 48 hours in Almaty, Kazakhstan's largest city and former capital? Here's a two-day itinerary for inspiration.
DAY 1
Start your day at Aroma, a café located in the historical and charming Golden Quarter in Almaty. The stylish café features a diverse menu that includes a range of teas, all-day breakfast and tasty French desserts.
Prices start from $10 for a breakfast set, and $7 for a mushroom pasta.
Take a relaxing post-meal stroll to the Abai Kazakh State Academic Ballet and Opera House. The classically inspired building, completed in 1941, has a recognizably Soviet aesthetic with its balconied façade supported by powerful square columns. It offers a good repertoire of opera and ballet, mixing Kazakh, Russian and Italian favorites. Purchase a ticket for an evening show or simply admire its architecture up close.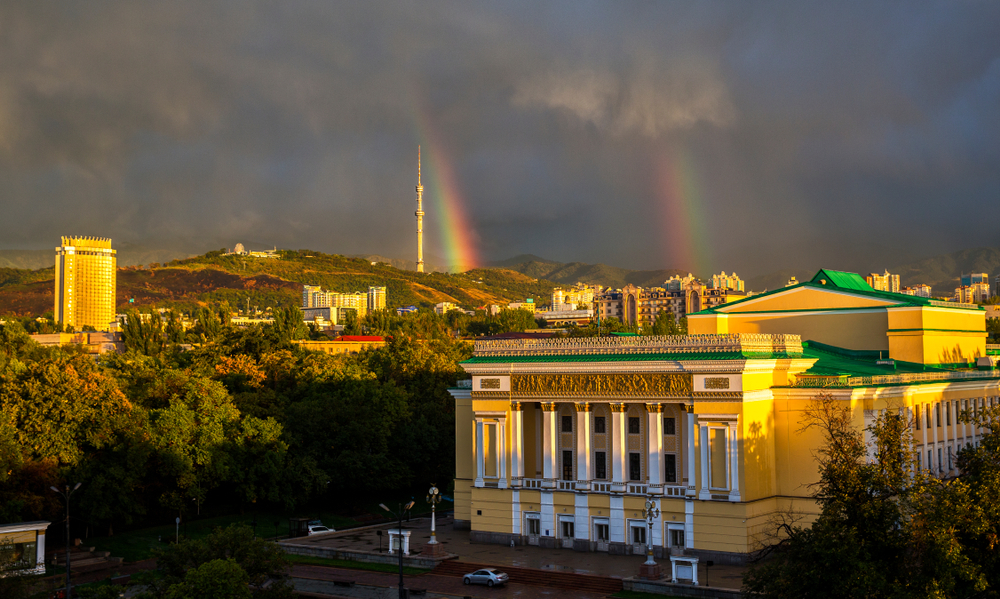 Cross over to Panfilova, known by locals as the best pedestrian promenade of Almaty. The charming street has a number of pubs, eateries and cafes, and is conveniently located to two Metro stations. You can relax at the fountain, listen to the street musicians and get inspired by local artists at work. At the end of the promenade is the Panfilov Park, which you should not miss as well.
At the park is a statue of Panfilov's 28 guardsmen, and the famous story goes that 28 soldiers of Panfilov division, an Almaty infantry unit, gave their lives while battling Nazi tanks outside Moscow in 1941. The patriotic tale has since been found to be a fabrication, but the leafy park remains a popular hangout for the young and old. Do check out the colourful Zenkov Cathedral nearby too, which is housed within the park. It is widely believed that the church was built without any metal at all.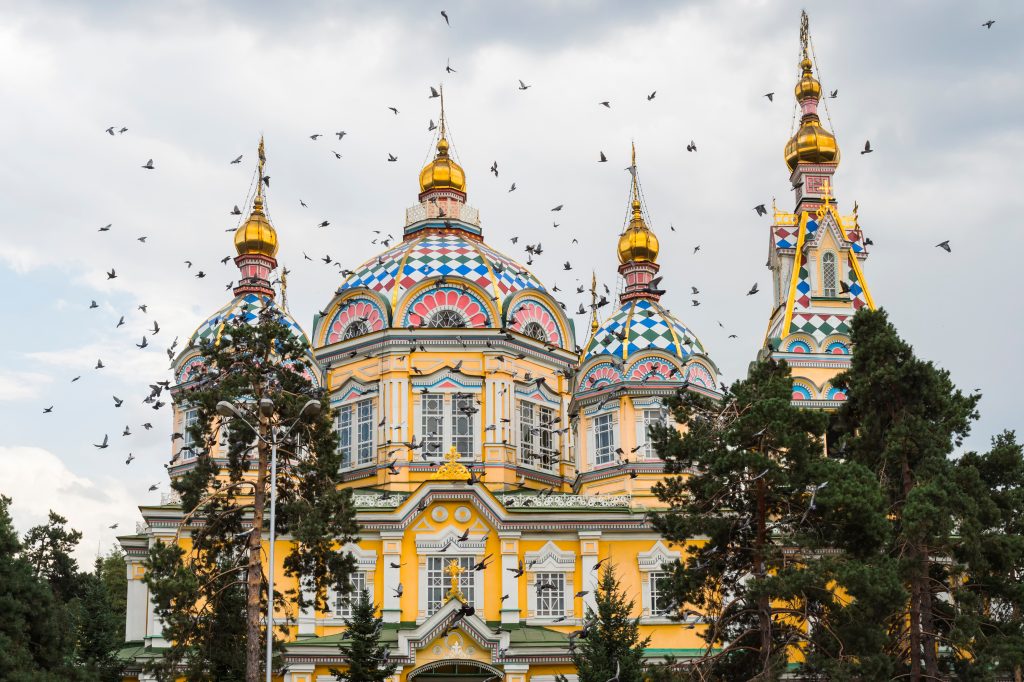 For lunch, head to the Navat Teahouse for good local cuisine and impeccable service. The colourful interiors and live Kazakh music performances promise an authentic Central Asian experience. The menu consists of some of the most popular dishes of Kazakh and Central Asian cuisine, such as lamb ribs, kebabs, and savoury meat pastries known as samsa.
Expect to pay about $15 for a fish platter.
Head to the Central State Museum after lunch. This museum, regarded as the best in Almaty, boasts more than 200,000 artefacts that date from the Bronze Age burials to the country's transfer of the capital to Nur-Sultan in 1997. On entering the blue-domed building, visitors will be greeted at the entrance by a large replica of a national symbol known as the Golden Man, an ancient warrior whose gold-clad remains were found in 1969. Learn about the country's early history through archaeological finds and admire models of some of Kazakhstan's major monuments.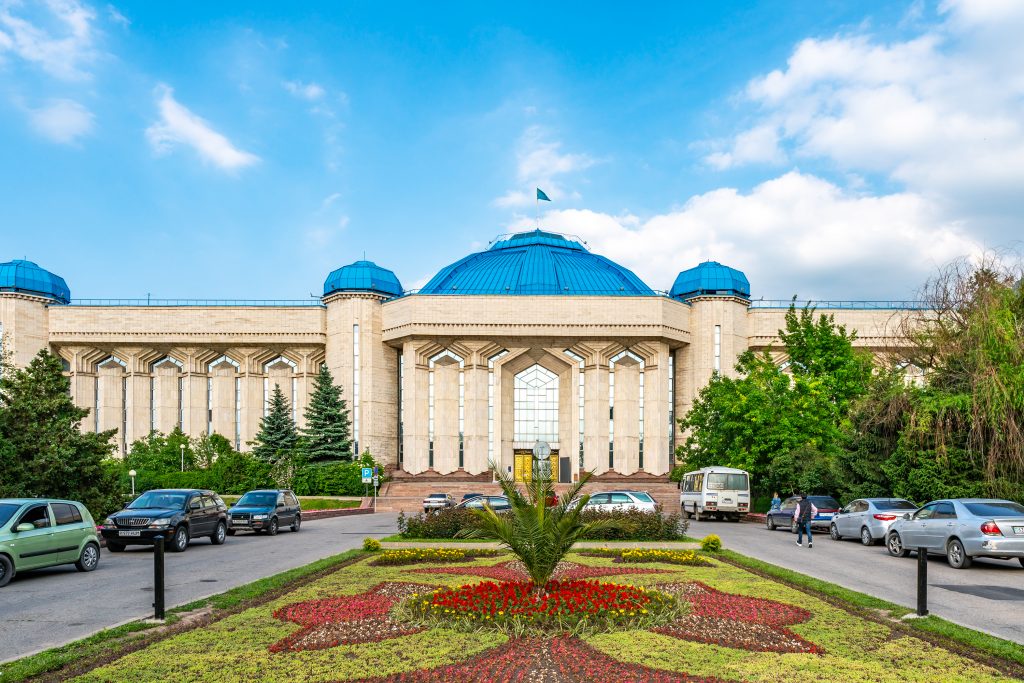 End your day on a high – literally. Go on a cable car ride to the mountain Kok-tobe mountain, the highest point in the city of Almaty at 1100m. The cable car ride will take you over some of the oldest parts of the city. At Kok-tobe, you will be rewarded with even more breathtaking panoramic views of Almaty. You will find an amusement park at the summit too, featuring a bronze statue of The Beatles, a Ferris wheel, and a rollercoaster right at the edge of the mountain!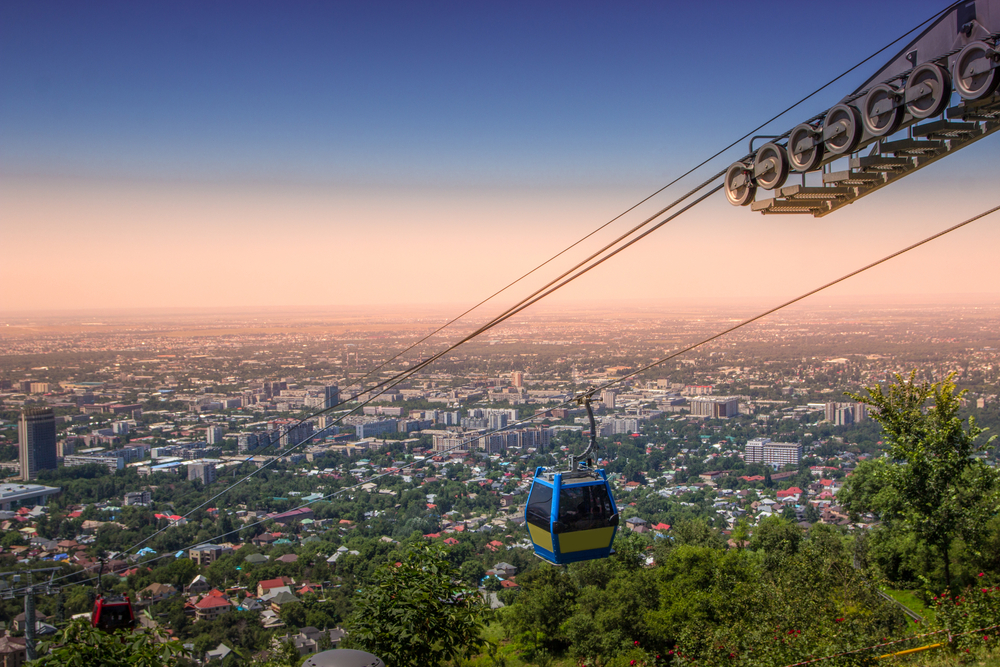 DAY 2
Head to the mountains to check out Medeu, an outdoor ice skating rink, which will take you about 20 minutes from the city centre, by bus or taxi. The rink is the highest mountain sports complex in the world, at an altitude of 1691m above sea level. Its pure glacial water, mild valley climate and gentle breeze have made it a favourite with locals and tourists. In winters, it organises sports and skating competitions, and in the summer, the place is transformed to an entertainment and wellness centre. To fully appreciate the beauty of this picturesque ice rink, go to the highest point by climbing a famous 842-step ladder.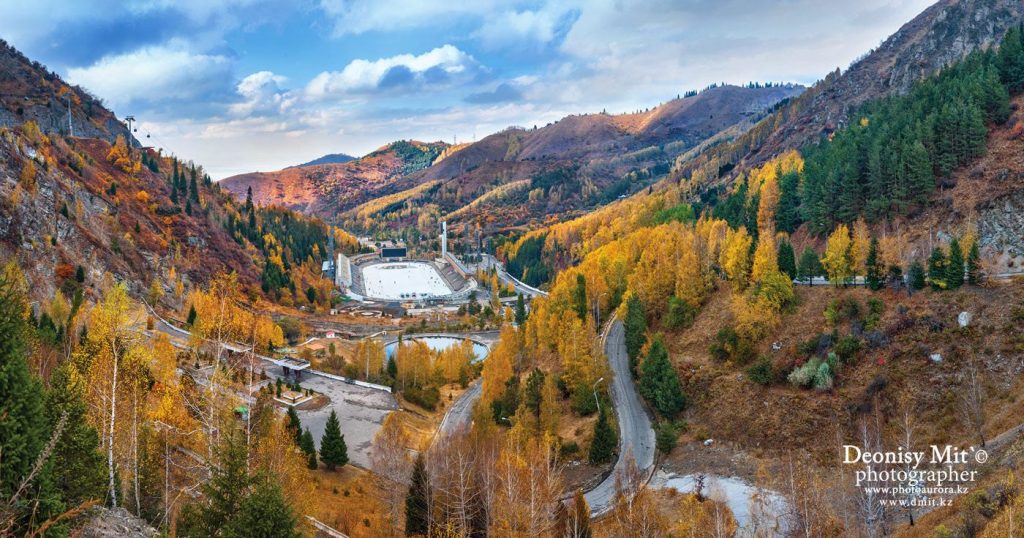 From Medeu, you can take the cable or ride the eco-bus to your next destination, the Shymbulak Ski resort located in the picturesque Zailiskiy Alatau mountains, 2260 m above sea level. The ski season lasts from December to April, and the average snowfall is around 1.5m. At the resort, soak in the views of the majestic mountains with snowy slopes, with the evergreen Tien Shan providing a stunning backdrop. If you are not a fan of skiing, you will find plenty of chalets and cafes to relax and have a meal while you enjoy the surrounding beauty. Shymbulak is open all-year round, so make sure you don't miss it.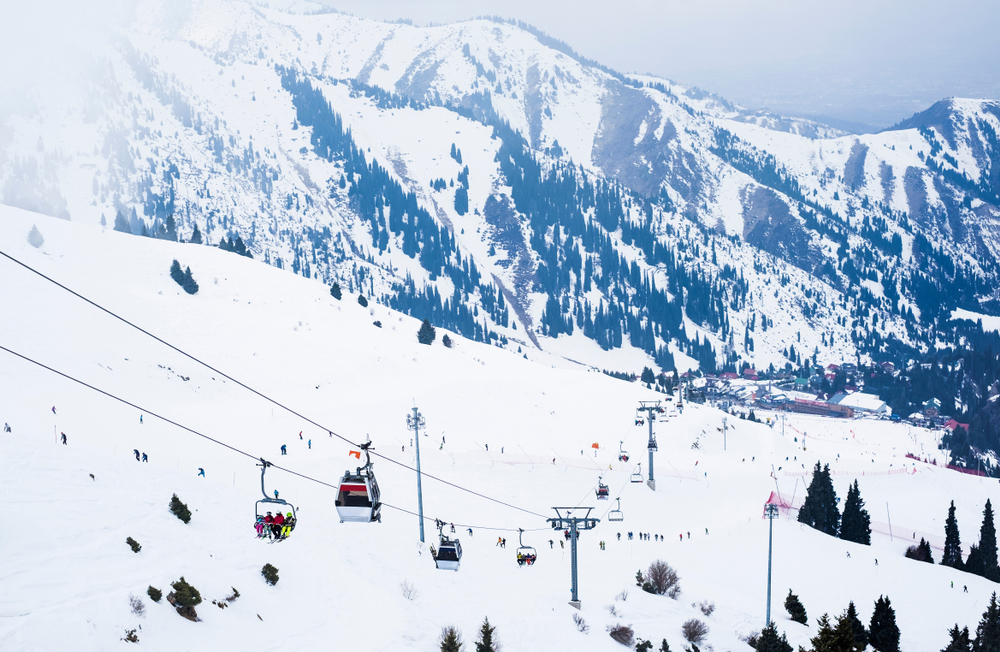 If you are still up for more sightseeing, head to the Big Almaty Lake, also known as one of the pearls of Almaty. It will take an hour's drive from the city, but the view is worth it. You can also arrange for a half-day tour of the lake with a local tour agency. The natural reservoir is located high in the Ili Alatau mountains more than 2500m above the sea level. Its colour varies depending on the time of the year, but the lake is always beautiful regardless of the season. Hikers will find lots of hiking opportunities there with some of Almaty's most famous peaks there.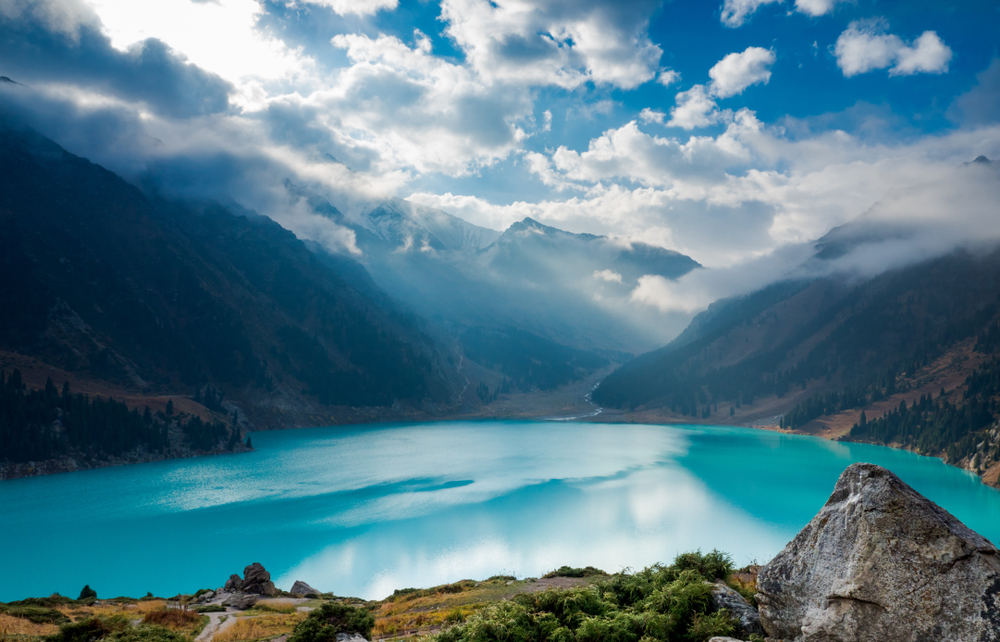 For those who prefer to explore the city, check out the Green Bazaar. This sprawling two-storey bazaar is a one-stop shop for traditional Kazakh fare, from sheep's head, a local delicacy, to kurt, a cheese made from fermented milk from mares or sheep. You can also find an eye-popping range of nuts, fresh and dried fruit, Georgian sweets, smoked fish, spices, medicinal herbs, sausages and fresh meat. There is even a section dedicated to horsemeat. Sample fermented horse or camel milk, or check out one of the many cafes sprinkled throughout the market. The landmark, first set up in 1868, is a must-see even for those who are not into food or shopping.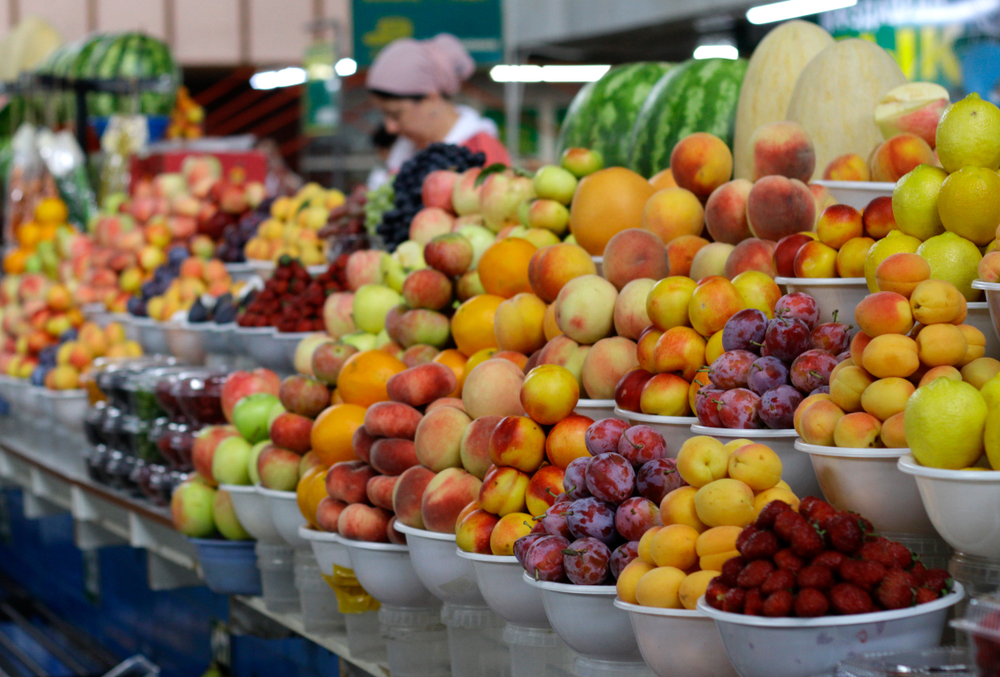 For dinner, Gosti is the place to go for an authentic Russian meal. Styled like a 19th century Russian noble mansion, the restaurant serves more than firm favourites such as pelmeni and vareniki (dumplings), draniki (potato fritters) and beef stroganoff. Gosti also offers a dollop of Russian culture through its wide display of curios and decorative objects, such as rusty coal irons and second-hand ice skates.
Mains range from $8 to $18.