Surrounded by snow-capped mountain peaks and pine trees in the winter months, the Medeu ice skating rink just outside Almaty is like a scene out of the movie Frozen. And at an altitude of 1,691m, overlooking the picturesque Medeu valley and Medeu dam, it is the highest Olympic-sized skating rink in the world – a picture-perfect setting for anyone looking to channel their inner Elsa.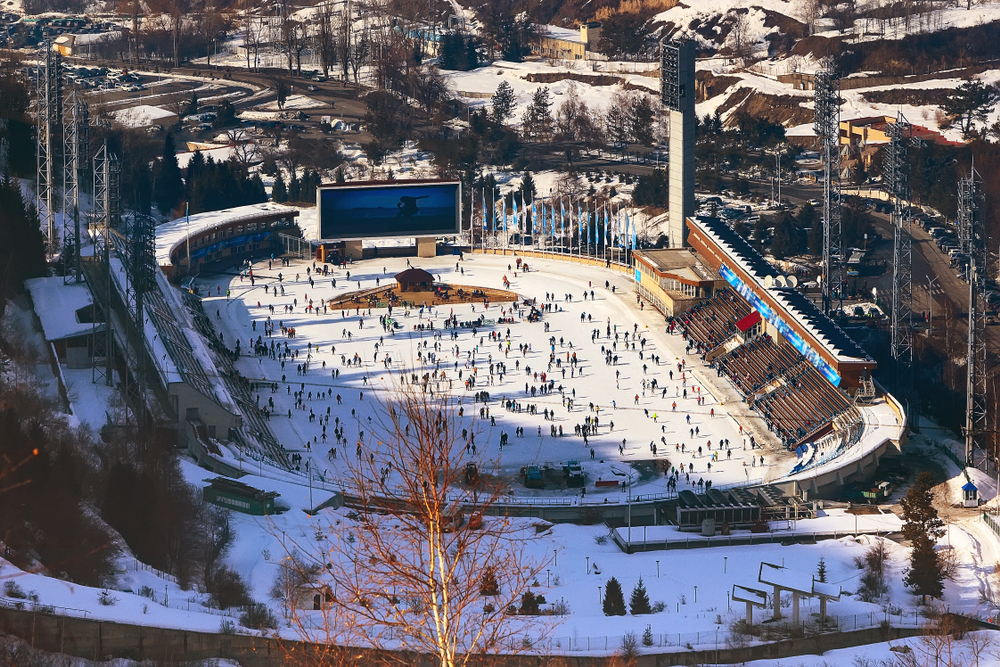 Built in 1949, the facility spans 10,500sqm and boasts a sophisticated freezing system. The "fast" ice allows skaters to glide at speeds of up to 50kmh, which might explain why the Soviet national team that trained here went on to become the world's best speed skaters.
On its opening day in 1951 alone, eight ice skating records were set, of which two were world records. For this, Medeu has the combination of optimal solar radiation, low pressure and low wind speeds to thank, factors made possible only at such an altitude. The outdoor rink is ideal for all kinds of sports, be it speed skating, figure skating or bandy, a sport similar to ice hockey. Till today, the famous skating venue continues to hold bandy matches for major sporting events such as the Asian Winter Games, as well as the Bandy World Championships.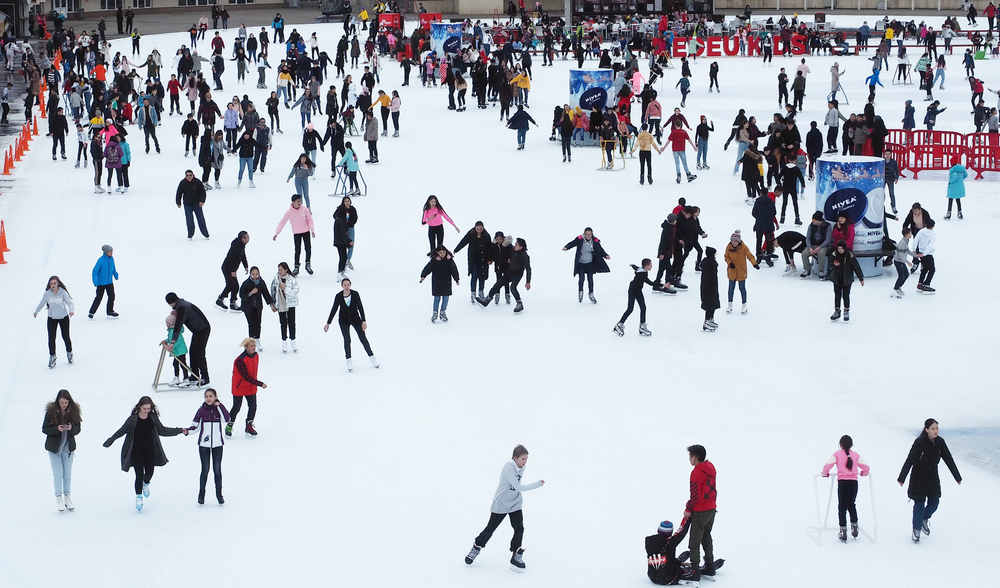 It might be where 170 skating records were established, but Medeu is open to skaters of all levels, from novices to Olympians. Ice skating training aids are available for rent at $3 an hour and you get the stunning backdrop of Medeu valley as a big bonus.
Getting there
Just a half-hour drive from Almaty, Medeu is the perfect retreat for city dwellers in search of an adventurous day trip. The rink is usually open from 11am till 11pm –– if you swing by in the evening, you can skate while enjoying the sunset from high up in the mountains.
Though Medeu is accessible all year round, the ice skating rink is available only during the winter months of December to March. It is converted to a roller-skating rink in summer.