Every three years, the vast grassland of Kazakhstan comes alive with the sound of music that draws thousands from the region. The Korkyt and Melodies of the Great Steppe is a traditional folk music festival that unites the Turkic-speaking people from all over Kazakhstan, Uzbekistan, Turkey, Iran, Kyrgyzstan, Georgia and Azerbaijan.
It celebrates the legacy of Korkyt Ata, a famous Kazakh poet, singer and philosopher of the 9th century. He is known for playing beautiful melodies on an instrument he invented – Kobyz, an ancient sacred Turkic stringed instrument that is said to possess supernatural abilities to ward off evil spirits, heal diseases and help one escape death.
Held in an open-air amphitheatre at Kyzylorda city, the birthplace of Korkyt Ata, talented musicians and singers enchant the crowd with the melodies of traditional instruments such as the Kazakh Dombra, Uzbek Dutar and the Azerbaijani five-stringed Saz.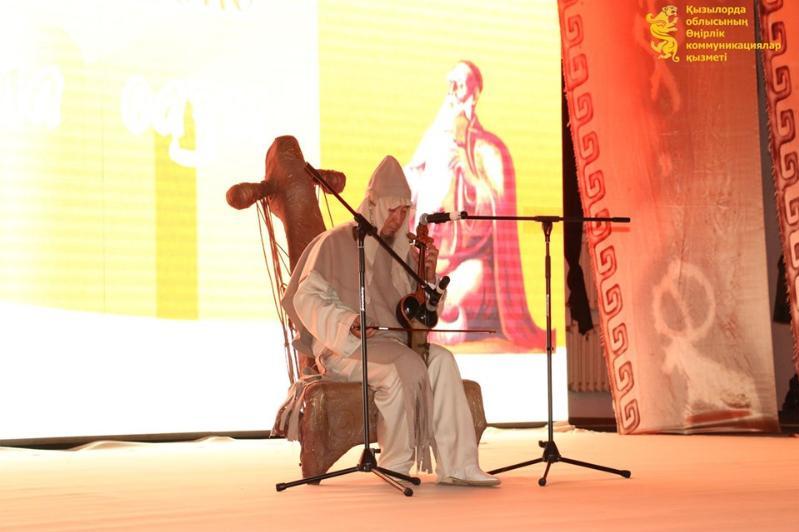 The audience is taken back in time to the days when the Turkic people enjoyed such outdoor gigs in the steppes.
Held over three to four days, the festival also draws artists, tourists and musicologists from around the world. Besides performances, there are also academic forums and an arts and craft fair that showcase the culture and heritage of the Turkic people.
The festival, first held in 2006 to mark Kazakhstan's 15th year of independence, was last staged in 2019.
Just as how Korkyt Ata's music is said to have reached the ends of the world when he played the Kobyz, his legacy lives on today through this event that transcends physical boundaries.
Featured image from Kulteurasia