The old riverside city of Pavlodar, located in north-eastern Kazakhstan, might be known as a major industrial centre. But it boasts a rich tradition of arts and culture too. Here are three must-see places of spiritual and cultural significance.
Mashkhur Jusup Mosque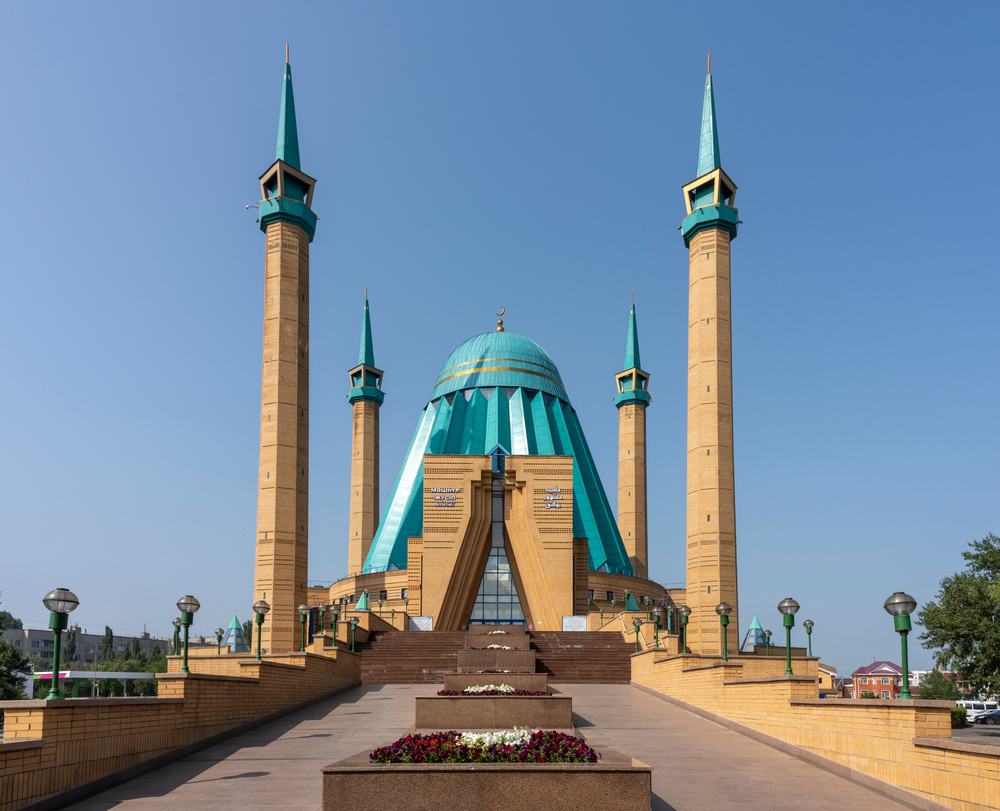 The grand Mashkhur Jusup Mosque stands out for its distinctive architectural design – a 54m-high turquoise dome that resembles a shanyrak, the roof of a yurt. It is flanked by four 63m-tall marble minarets, a height that corresponds to Prophet Muhammad's age when he died.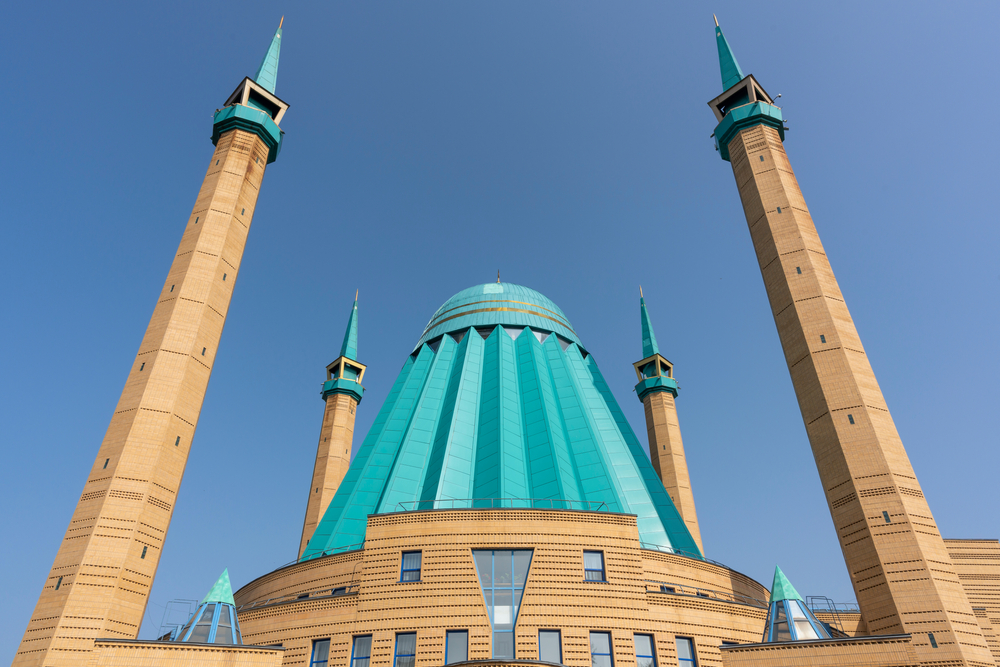 One of the biggest in the country, the mosque is named after Kazakh poet and historian Maskhur Jusup, who penned many poems related to Islamic science and his pilgrimage travels.
His legacy as an influential Islamic figure in Kazakhstan remains strong – many believe that skin contact with his tomb would ensure salvation and healing.
The Annunciation Cathedral of Pavlodar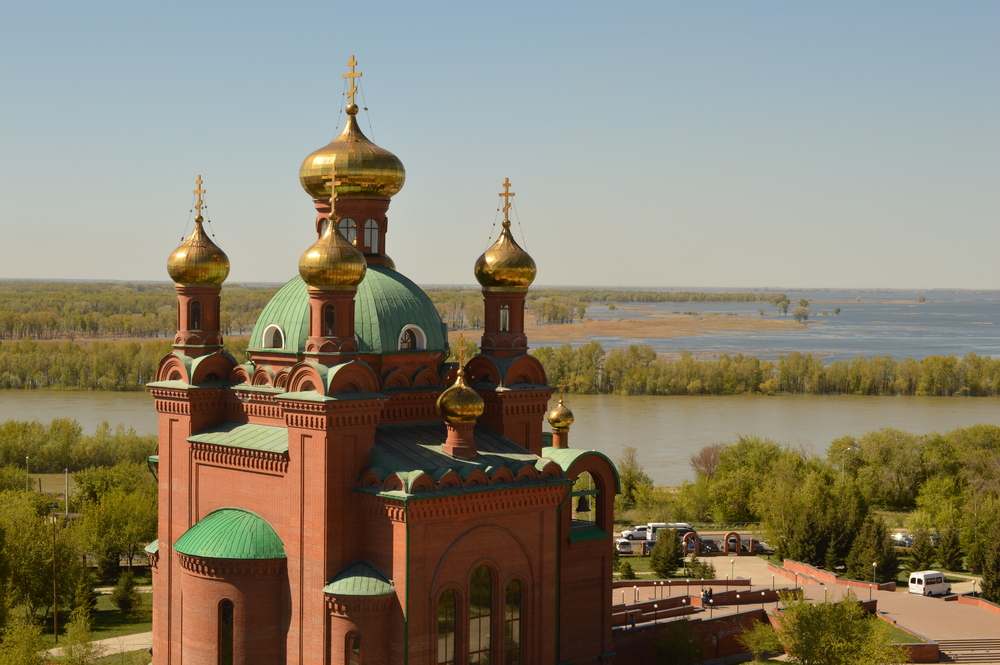 It is hard to miss the Annunciation Cathedral of Pavlodar with its golden domes that gleam in the sun. Its design was inspired by Moscow's Cathedral of Christ the Saviour and the nine bells in its belfry – weighing a total of 1,024kg – were cast in the Russian capital.
Pavlodar's Cathedral is not just a feat of engineering but also a testament to the resilience of the city's faithful. The first stones were laid in around 1993 but work halted when money ran out. It resumed only in 1998, when the authorities stepped in, followed by dozens of private enterprises and volunteers. They contributed not only building funds but also hard labour, helping to build the walls. The Russian Orthodox church opened in October 1999 and held its first liturgy service.
A divine liturgy is held daily at 8am, and evening services are conducted at 4pm in winter and 5pm during summer. Female visitors are required to cover their heads and knees.
The monument of Sultanmakhmut Toraigyrov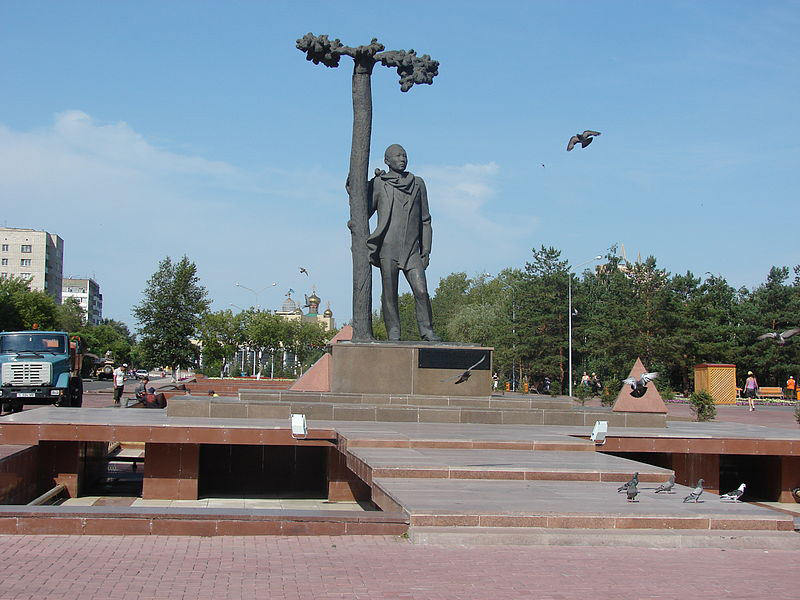 In the heart of Pavlodar stands a bronze statue of Sultanmakhmut Toraigyrov, the influential Kazakh poet (1893 – 1920) who was plagued by ill health and hunger for most of his life.
Though his life was brief – he died of tuberculosis at age 26 – he left an enduring legacy as an intellectual who advocated for the poor and vulnerable through his highly-regarded literary works.
Toraigyrov often empathised and identified with the underclass and expressed his compassion through his poems. For instance, one of his poems, Koumiss, highlights the chasm between the rich and the poor. Koumiss, the fermented mare's milk that is an everyday beverage in today's Kazakhstan, used to be prepared only for the rich.
Toraigyrov's monument, cast using over four tons of bronze, was erected in October 2000 and stands on a pedestal of black and red granite. Learn about his life, be inspired by his heart for the marginalised and then take the chance to explore the surrounding park.
From a multi-religious centre featuring both a mosque and cathedral to a monument that honours the life of a great Kazakh poet and advocate, Pavlodar is a tranquil city which will delight the artsy and inquisitive traveller.
Featured image by Djenalinov